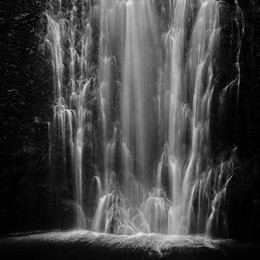 Download Photo Ninja 1.2.6
Last update: August 28, 2015
---
The Photo Ninja software may be downloaded and installed free of charge. However, the Render and File Save operations are disabled unless you purchase and install a license key, available through our online store.
TRIAL LICENSE: You can request a two-week trial license key by sending an email request to

To download the software, follow the links and instructions below.
Download links
Mac OS X 10.6.8 or later, 64-bit: Click here to download. Installation instructions are here.
Windows XP/Vista/7/8, 64-bit: Click here to download. Installation instructions are here.
Windows XP/Vista/7/8, 32-bit: Click here to download. Installation instructions are here.
NOTE: Please note that we have a significant development project underway, even though we have not been posting frequent updates. The project involves a challenging combination of programming and mathematics, so it is taking some time to pull all the pieces together. But we are working as hard as we can to get it to the point where customers can benefit from it.
NOTE: Support for some older operating systems, including all 32-bit operating systems, Windows XP/Vista, and OS X 10.6 might be discontinued in a future update, though we have not decided on the specific timing. Click here for an explanation of our thinking about this.
Documentation
Step-by-step tutorials with screenshots are available here. Please take advantage of these, they should get you up and running quickly. The tutorials can also be accessed by choosing "View online tutorials" from the "Help" menu of Photo Ninja.
Additional documentation is available from the Help menu of Photo Ninja. Also, "Help" buttons are available in a number of dialogs and filter panels.
Camera support is described here.
Changes for this release
Added camera support: Canon EOS 5DS/5DSR, EOS 750 D, EOS 670D, EOS M3
Added camera support: Nikon D7200, 1 J5
Added camera support: Fujifilm XQ2, X-T10
Added camera support: Samsung NX500
Added camera support: Olympus E-M5ii, SH-2
Added camera support: Pentax Q-S1
Fixed crop for Sony A7Rii
Fixed 12/14-bit issue with Samsung NX1
Fix loading of images from Fujifilm X-100T cameras with early firmware
Note that some other models might ha
To view a history of changes, click here.
Latest pre-release
There is no current pre-release, but we have been working very hard on a significant development project. Please be patient.
Noise Ninja legacy downloads
Noise Ninja can still be downloaded here.