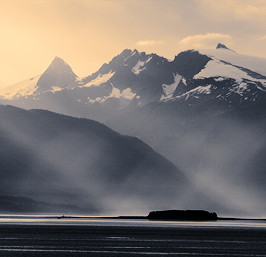 About PictureCode
Background and contact information
---
PictureCode LLC develops software that enables high levels of image quality and productivity in the photographic workflow. Our products are in widespread use among professional and serious amateur photographers around the world. In addition, PictureCode technology has been licensed by medical, semiconductor, and camera manufacturers. The company was founded in 2003 and is based in Austin, Texas.
People
Dr. Jim Christian, Founder. Jim is a veteran computer scientist and avid amateur photographer. He has held positions in computer science research, software development, product management, and marketing communications. He has managed technical, nontechnical, and cross-functional teams at early-stage and mid-size software companies. He also served as an associate professor at Japan's prestigious Kyoto University. Jim has published articles covering a range of technical and business topics, including automated mathematical reasoning, the design of multiparadigm programming languages, combining Internet and traditional sales channels, and analyzing cash flows and optionality in portfolios of complex energy assets. He holds an undergraduate degree in computer science from Harvard, and both a Ph.D. in computer science and an M.B.A. from the University of Texas at Austin.
Bill Smith, Senior Programmer and Customer Support. If you contact PictureCode for customer support, there's a good chance that Bill will be the one replying to your email. Bill is a veteran of the microprocessor development industry in Austin, specializing in design automation and computer aided design. Bill worked for AMD on development of the AM386, AM486, K5, and Athlon processors. Subsequently, he founded his own company, IC Ideas Inc, and produced design automation software for the semiconductor industry. Just prior to coming to PictureCode, Bill worked for Intrinsity Inc creating and using design automation tools to develop high speed digital ICs including MIPS, ARM, and PowerPC microprocessors and various parts of GPUs. Bill holds a BS degree in Electrical Engineering with a dual major in computer science from the University of Texas at Austin.
Dieutam (Dieu) Christian, Office Management and Customer Support. Dieu keeps the office running, taking care of administration, offline order fulfillment, customer support, and other day-to-day matters. Dieu holds a computer science degree with a minor in economics from the University of Texas at Austin, and she earned a teaching certificate in the Ohara school of Japanese flower arrangement in Kyoto.
Contact information
Customer support:

Business and press inquiries:

Feedback:

Mailing address: 7610-B Highway 71 West, Austin, TX 78735
Phone: We do not publish our phone number, to reduce work interruptions. Please send us an email; if a phone conversation is warranted we will arrange it with you.