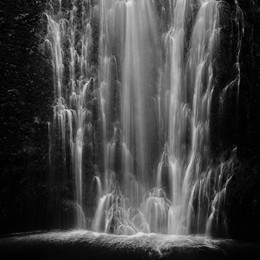 Download Photo Ninja 1.3.4b
Latest pre-release: 1.3.5c (March 13, 2017)
---
The Photo Ninja software may be downloaded and installed free of charge. However, the Render and File Save operations are disabled unless you purchase and install a license key, available through our online store.
TRIAL LICENSE: You can request a two-week trial license key by sending an email request to

To download the software, follow the links and instructions below.
Download links
Mac OS X 10.8 or later, 64-bit: Click here to download. Installation instructions are here.
Windows 7/8/10, 64-bit: Click here to download. Installation instructions are here.
Windows 7/8/10, 32-bit: Click here to download. Installation instructions are here.
NOTE: Support for 32-bit Windows variants might be discontinued in future versions.
Documentation
Step-by-step tutorials with screenshots are available here. Please take advantage of these, they should get you up and running quickly. The tutorials can also be accessed by choosing "View online tutorials" from the "Help" menu of Photo Ninja.
Additional documentation is available from the Help menu of Photo Ninja. Also, "Help" buttons are available in a number of dialogs and filter panels.
Camera support is described here.
Changes for V1.3.4
Fix intermittent bug in batch processor that sometimes caused a bad tile to be rendered when the lens correction filter was activated in "Smart Preset" mode
Fix copy-paste of chroma noise reduction and defringe settings
Modify chromatic aberration profiler for X-Trans cameras to avoid some pathalogical behavior that was observed on a small number of sunset images
Add support for FujiFilm X-T2
Add support for Sony Alpha 68 (ICLA-68)
Add support for Nikon D500
Add support for Panasonic TZ101/ZS100 [V1.3.4b: Recognize built-in lens for these cameras]
Add support for Hasselblad Lunar (rebranded Sony NEX 7)
Fixed crop for FujiFilm X-Pro2 to avoid occasional artifacts on top and right edges
There have been a number of enhancements and bug fixes in the 1.3.X series. For a history of changes, click here.
Latest pre-release
Click here to download the release candidate for Photo Ninja 1.3.5b. This pre-release includes support for the FujiFilm GFX 50S, X100F, X-T20; Canon 5DMkIV, M5; Nikon D3400; Sony a99ii, A6300, A6500; Pentax K-1; Olympus E-M1 Mark II; and probably some others that haven't been verified. It updates lens identification for Canon, Nikon, Sony/Minolta, Pentax, Leica/Panasonic, and Olympus. It fixes magenta highlights in ISO 80 shots from Panasonic TZ101/ZS100.
Previous versions of Photo Ninja
A limited number of old versions of Photo Ninja are still available here.
Noise Ninja legacy downloads
Noise Ninja can still be downloaded here.