Customizing the filter list
---
You can reorder the master filter list by clicking an icon at the top right of the list: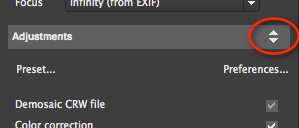 This will display a dialog where you can move individual filters up or down in the list.
This has no effect on computational order or image quality. It only changes the presentation of the filter names.