Configuring the user interface
---
In a few places in the Photo Ninja user interface, there are some icon buttons that you can use to change the layout of individual panels or of the entire window: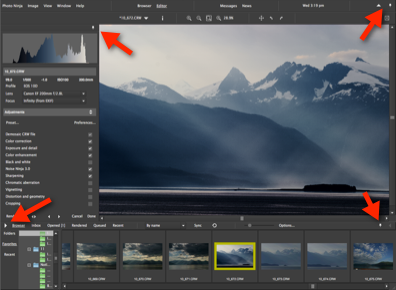 These buttons have the following functions:
Pin or auto-hide a panel. In auto-hide mode, move the mouse to the edge of the window to show the panel.
Toggle between full-screen and normal window mode.
Expand or contract the thumbstrip so it is below or next to the filter panel, respectively.