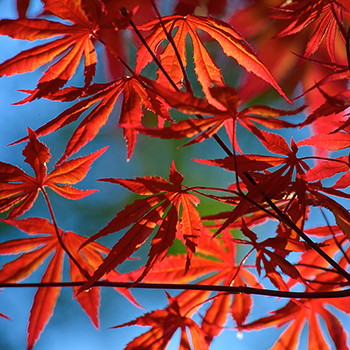 Workflow options
How Photo Ninja can fit into your workflow
---
Photo Ninja can be used both as a standalone RAW converter and as a companion for other image management and editing tools. Here, we describe the different usage modes and support for particular platforms. Additional detail is available in the Tutorial section.
Standalone operation
Photo Ninja includes a built-in browser that works directly with the file system, so it does not require images to be imported into a catalog or library. The browser is useful for navigating through folders, opening images, and performing basic administrative tasks, all without leaving Photo Ninja.
The "Re-edit original" command
When you render a JPEG or TIFF from a RAW file in Photo Ninja, you can embed the editor settings in the rendered file. Later, you can use the "Re-edit original" command to edit the RAW file again using the settings from the JPEG/TIFF. This feature can be useful when Photo Ninja serves as an external editor for another application, and it effectively allows maintaining multiple "versions" of your edits. The host application will display a thumbnail and preview for each JPEG/TIFF that reflects the corresponding Photo Ninja rendering. When a JPEG/TIFF is sent back to Photo Ninja, Photo Ninja can automatically reopen the RAW file using settings from the JPEG/TIFF, without the host application needing to do anything special.
Batch processing
The Photo Ninja batch processor allows unattended processing of a set of images. Details are here. A separate facility for updating a batch of browser thumbnails or preview images is described here.
Copy-paste and quick render
The
copy-paste
function and the
Quick Render
function can help to automate processing of related image sequences.
Photo Mechanic
Photo Mechanic can be configured to recognize Photo Ninja as an external editor for RAW images, JPEGs, and TIFFs. When Photo Mechanic sends an image to Photo Ninja, it is opened automatically in the Photo Ninja editor. When you are done editing the image, you can save your results to XMP, or you can render to a JPEG or TIFF. Photo Mechanic and Photo Ninja can work particularly well together because there are no intermediate files or catalogs to get in the way. More information can be found here.
Lightroom
Lightroom's external editor function can be used to send images to Photo Ninja. Lightroom doesn't send the actual RAW file; instead, it renders an intermediate TIFF file and sends that to Photo Ninja. Photo Ninja can be configured to ignore the TIFF and attempt to locate the RAW file and open that instead. When you are finished editing, you can overwrite the intermediate TIFF and it will be included in Lightroom's catalog. If you embed Photo Ninja's editor settings in the TIFF, you can use the "Re-edit original" command if you send the TIFF back to Photo Ninja later.
If you use Lightroom's "Export metadata" function, it will discard Photo Ninja's editor settings from the XMP (even though Photo Ninja properly uses a separate namespace in the XMP). To work around this, you can enable the "Shadow XMP" feature in Photo Ninja. This will make backup copies of the XMP settings in a place where Lightroom won't overwrite them. If Photo Ninja notices that the master XMP is out of sync, it will attempt to recover the Photo Ninja editor settings from the shadow copy.
More information can be found here.